Honey Bee Removal in The Woodlands, TX" & "Animal Trapping and Exclusion in The Woodlands, TX
Honey Bee Removal
SafeHaven can perform removal of honey bee swarms as well as removal of hives in structures. Honeybee removal is a difficult and delicate process. Every situation is different, so please contact us first to discuss your particular issue.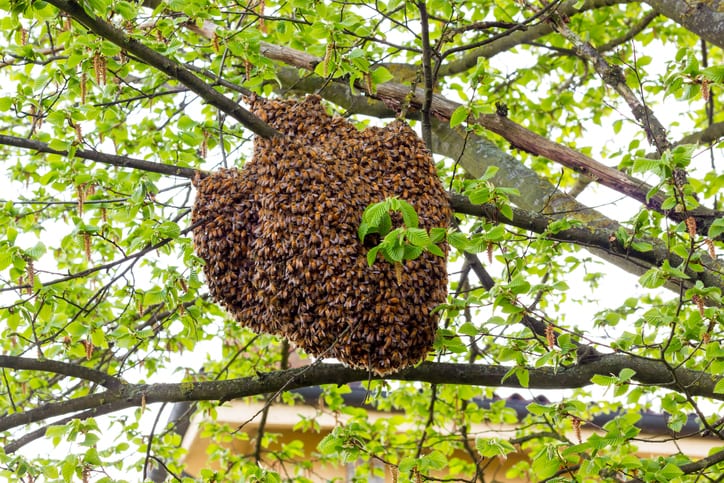 Animal Trapping and Exclusion
Have the neighborhood critters decided to call your attic or crawl space home? SafeHaven provides service for abatement of raccoons, opossums, squirrels, skunks, and other wildlife.
SafeHaven offers a no cost evaluation estimate. During the initial visit we will inspect for signs of rats, squirrels, opossums, skunks, raccoons or other potential critters causing the thumping and scratching in the night.
Our wildlife experts can determine the animal by the size of the access point, scat, travel patterns, food and nesting areas. Elimination begins with a live trapping process which takes 10-14 days, all animals other than rats are removed alive and released. Once all the suspected critters have been removed, trappers tape is used to confirm that the access points are no longer in use.
After it has been verified that no animals are in your home, custom formed aluminum is painted to match and secured with screws. The Aluminum will not rust or rot and ensures that the animals will be unable to chew their way back into your home. Each access point closed off by our team comes with a 10 year animal proof guarantee.
In many cases squirrels are joined by rats in a home and their ability to discover and create new access points is never ending therefore we highly recommend a monthly exterior baiting program to decrease the chances of reentry.