Commercial Pest Control Services for Schools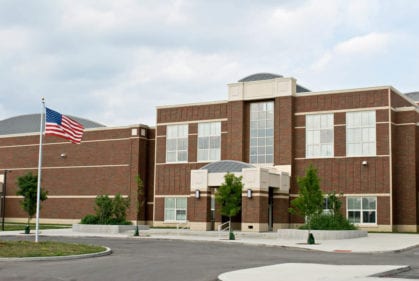 Creating and maintaining a safe, clean environment for our children to learn and play in is a high priority for everyone. That's why SafeHaven Pest Control has provided school pest control service to many of the major school districts in the Dallas-Ft. Worth Metroplex. Safety and protection are what we are all about at SafeHaven.
SafeHaven has kept Dallas Ft. Worth area schools of all sizes pest free for many years. We do that by customizing our pest control program to meet each individual customer's unique needs. Whether your school fits in one room or comprises a sprawling campus, we can provide a tailored school pest control program to keep handle everything from Ants to Zipper spiders, and everything in between.
Green Commercial Pest Control
While the traditional pest control service is always available, most schools prefer to use SafeHaven's Green Pest Control for Schools. This program is a low-toxicity, environmentally sensitive pest care approach that is based upon the principles of Integrated Pest Management.
Integrated Pest Management programs seek to identify pest problems very early on with frequent monitoring, particularly of high-risk areas of the school campus. At the first indication that pests are present, low toxicity treatments are applied. Further infestations are prevented by removing the pests' access to shelter, food, and water. Ongoing monitoring continues, and additional treatments are applied in very early stages, in many cases before pests become noticeable.
With SafeHaven's green pest control service for schools, parents and teachers alike can rest easy knowing that their school is protected from pests with environmentally sound, low-impact methods.
Current Clients:
Arlington ISD
Wes Brown, IPM Coordinator
Keller ISD
Justin Price, IPM Coordinator
Sherman ISD
Charles Adams, IPM Coordinator
Private Schools
Spanish House
Prospect Campus, East Grand Campus, N. Peak Campus, Skillman Campus
Lakehill Preparatory School
Westwood School