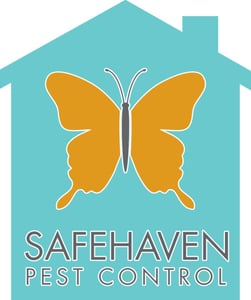 SafeHaven Pest Control is the evolution of RID-ALL Pest Control, originally founded in 1955 by the Bosco Family. Now, the third generation of our family, Michael Bosco, has re-launched the company with a fresh look and purpose.
Michael Bosco was brought up and trained to work as a structural pest specialist. RID-ALL was one of the first pest control companies in Texas (if not the Southwest) to embrace an organic approach, and continues to lead the way in natural and green methods to control pests, both residentially and commercially. The family also has a long history of servicing private schools in the Dallas area.
SafeHaven Pest Control will continue offering the same reliable, careful and stellar service along with added modern conveniences: A fresh new website, online billpay, a regularly updated blog, social media and the option to subscribe to our E-newsletter.
We always use state-of-the-art applications with your family's health, wellness and safety in mind. With your needs always at the forefront, our technicians will respect you, your home, family, pets and the environment as they address your concerns and control pest problems.