SafeHaven Pest Control in Forney, TX
When you hear of pests, the first thing that you are likely to think of is insects or bugs. A pest is any kind of insect, rodent, or wildlife that invades your home or business, causing any kind of damage or increases your risk of contracting an illness or disease. Pest control involves the management or removal of pests from your house or business. There are many ways of controlling pests. They can either be killed or repelled. The best method of pest control is prevention. By observing certain standard practices around your home, you can avoid the losses incurred by infestations and keep your home free from pests.
Pest Control Services in Forney
Pests are a serious nuisance. They destroy property, spread diseases, and trigger allergic reactions. Worse, keeping them out of your property, especially using ordinary preventive measures, is a headache.
That is where our pest control company in Forney comes in handy. We handle all types of pests, including rodents, wildlife, termites, bedbugs, and everything in between. Let's take a closer look at our extermination services.
Residential Pest Control
Our residential pest control service is for homeowners looking to control pests in Dallas, TX. Our exterminator in Forney prevents spiders, rats, and squirrels. We also exterminate termites, raccoons, roaches, and bedbugs. No pest is impossible to control by our pest control company in Forney.
We offer exterior and interior extermination to ensure your home is fully protected. And the best part? On request, we can use green pest control products for your project. You'd like the option as it is safe for pets, kids, and non-target animals.
Pest Control for Schools
From schools to sprawling campuses, our pest control company in Forney has what it takes to keep pests at bay. We have a big team for large projects and advanced equipment to expedite even the most complex project.
Our team has over 67 years of experience in pest extermination. We will help keep your school free of Zipper spiders, nuisance birds, and mosquitoes. We also exterminate wildlife, bedbugs, rodents, and ants. We eliminate every kind of pest.
Our Forney pest control company understands that every pest control project for schools is unique. As such, we tailor our services to your specific pest control needs. For instance, we can use organic measures to minimize the chances of harming kids, staff, and pets.
Pest Control for Builders
As the name suggests, this pest control service is for builders, developers, and construction companies. The pest control service protects properties under construction from uninvited guests — pests.
One of the pests we deal with is termites. They cause extensive damage to wood and cellulose-based materials in construction sites. We also exterminate other pests like rodents, carpenter ants, birds, and cockroaches.
Affordable and Convenient Pest Control Packages for Forney Homeowners
Our pest control company in Forney handles projects of all sizes. As such, we have plans for each client. So, we have a package for small or large projects. Here are our top packages for customers in Forney.
Ruby Pest Control Package
The Ruby Pest Control Package is the most basic. In this package, we help prevent 25 of the most common pests. Such pests include roaches, ants, pantry pests, spiders, and seasonal invaders.
When you have this package, we visit every four months to inspect and treat pests thoroughly. If any of the pests covered invades your interior, we exterminate them at no cost. The Ruby Pest Control Package costs $42 a month.
Sapphire Pest Control Package
The Sapphire Pest Control Package is popular with our clients in Forney. The package offers every benefit in the Ruby package in addition to treatment for wasps, scorpions, venomous spiders, fleas, and ticks.
With this package, we treat your yard, home perimeter, and landscape. Every quarter, we will perform a thorough inspection and treatment to ensure that pests cannot become a problem.
If any of the pests covered invades your interior, our pest control company in Forney exterminates them at no cost. The Sapphire Pest Control Package costs $69 a month. We can also offer termite protection for $399.
For termite prevention, we use the Sentricon Termite Elimination System. The tried-and-tested system offers complete protection for years.
Emerald Pest Control Package
Emerald Pest Control Package offers everything that the Sapphire plan does. In addition to the Sapphire plan benefits, you get a couple of valuable extras. The package provides monthly mosquito sprays to keep your family safe from insects.
Our team will spray your yard monthly from April to September when mosquitoes cause the most nuisance. We use Mosquito Max, an effective repellent to keep your lawn mosquito-free. The repellent will not harm your family.
But that is not all that the Emerald pest control package offers. We also control squirrels and bedbugs. The package costs $171 a month.
Diamond Pest Control Package
Diamond Pest Control Package is our highest-level package. It offers every benefit that Ruby, Emerald, and Sapphire packages have. It is an excellent pick for property owners who want to prevent all kinds of pests.
Besides standard pest control, we install two In2Care mosquito traps, which we maintain monthly. The traps sterilize adult mosquitoes and inhibit the growth of larvae.
That's not all. Our team also offers regular interior extermination at no cost. Whenever you report an infestation, we eliminate any pests that may have made their way inside. The package costs $214 a month.
Professional Mosquito & Pest Control Services in Forney, TX
SafeHaven Pest Control has distinguished itself as a leading pest control service in Forney, TX. If you are looking for methods of pest control that will get rid of rodents, wildlife, mosquitoes, bed bugs, and termites, you can count on us. Whether the pests have invaded your home or office, or you want to avoid pest infestations in new constructions and pre-treatments for new dwellings, SafeHaven has what it takes to make it worth your while.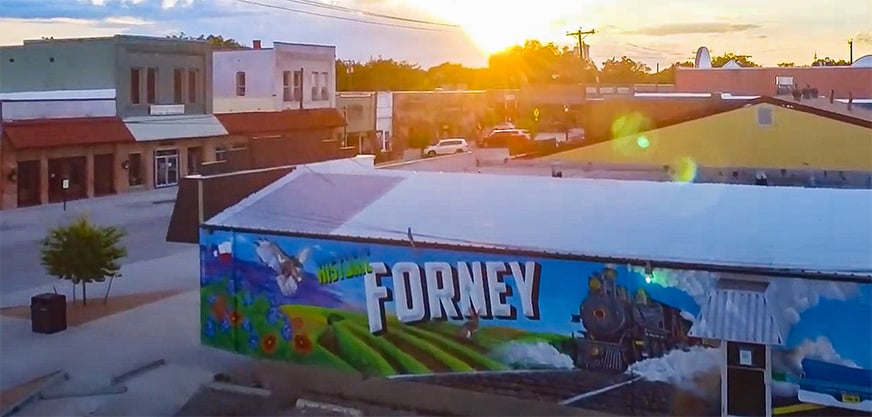 Other Services Offered:
Rodent Control Termite Control Bed Bug Control Mosquito Control