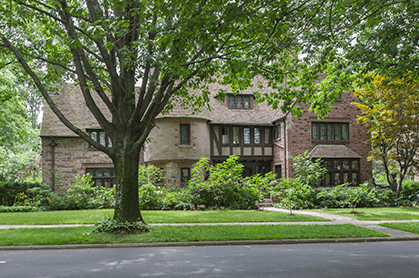 Interior and Exterior Residential Pest Control Services
SafeHaven Pest Control provides effective and affordable pest control for your home and yard. We can handle any unwanted insect or animal you could experience in north Texas, including venomous spiders and outdoor nuisances such as squirrels and raccoons. At Safehaven, we also offer Green Pest Control options for all our services at your request for no additional charge. Learn more about our pest control bundle options to protect your family and your home, both inside and out.
Termites, ants, rats, squirrels and other pest can damage your most valuable asset. This can results in thousands of dollars in damage to your home. At SafeHaven Pest Control, we can treat those unwanted pests with the latest solutions to protect your home. If you see termites, carpenter ants, or rodents near your home, school, or business, give us a call. Our trained technicians know how to get rid of them and create a safe haven for you, your family, and your pets.
Check out our available service bundles to find the right pest control fit for your home.
Does your home have a pest problem? Experiencing pests in your home can be a nuisance, and it certainly shouldn't be ignored. A pest infestation can lead to a host of issues for your home, such as structural damage, and can even be a health hazard for you and your family.
At SafeHaven Pest Control, we offer exterior and interior pest control for residential homes in and around Dallas, TX. Whether you're dealing with termites, rodents, bed bugs, wildlife, or more, we have a solution for you. Read on to learn everything you need to know about residential pest control for homeowners.
Why Homeowners Need Professional Pest Control
It's natural for homeowners to want to take matters into their own hands. After all, many homeowners will attempt to exterminate pests themselves as part of an effort to save money.
But without the necessary skills, tools, and experience, exterminating pests will be more trouble than it's worth and will likely lead to much bigger problems for homeowners. Let's take a look at three reasons why pest extermination isn't a DIY project and why hiring a trusted professional is the best solution.
Underestimating the Severity of the Situation
For inexperienced homeowners, it's easy to underestimate the severity of a pest problem. This is because homeowners often see a few ants, cockroaches, fleas, or other pests and believe that the problem has just begun. However, it's likely that the pests have built a nest inside or outside your home already.
Pests are good at hiding, which means that the average homeowner won't know just how bad the infestation is. Unfortunately, the longer you sit with the problem, the worse it will become. This is why you must call the professionals at SafeHaven Pest Control the moment you realize your home has a pest problem.
Environmental Risk
Another issue to consider is the environmental risk associated with DIY pest control products. DIY solutions can affect pets, other animals, birds, and harmless insects. Not only that, but you, your family, and those living in your area may be harmed if the DIY solution contaminates your water.
Applying the Wrong Solution
Due to the lack of knowledge, it's easy to choose a DIY pest control solution that doesn't actually work for your home's particular problem. Even with the right solution, it can still fail if you don't know how to use it correctly.
This is paired with the fact that using a DIY pest control solution can expose you to harmful chemicals found in pesticide products. Using these products can put you, your family, and your pets at risk of toxic exposure.
Which Homeowners Benefit from Pest Control Service?
If you've only noticed a single bug, such as a fly or ant, you likely have no reason to worry. You can easily combat these bugs with certain bug sprays. On the other hand, if you notice termites in your home, a bed bug, or any other pest that can lead to damage, it's best to call an exterminator who can identify the source of the issue and provide you with a quick solution.
Benefits of Working With SafeHaven Pest Control
Pest control can be a serious problem for homeowners in Texas. Here at SafeHaven Pest Control, we pride ourselves on embracing an effective yet organic approach to pest control. We focus on implementing natural and green methods to exterminate even the most stubborn pests to keep you, your family, and the environment safe.
Our staff is reliable, incorporates careful practices, and is dedicated to providing exceptional service to all homeowners in the greater Dallas area. Your family's health and wellness come first. Our goal is to help get your home back on track by eradicating pests while promoting a toxic-free environment.
How to Start Service
Getting started with SafeHaven Pest Control is simple. You can easily schedule services online by going to our contact page and filling out all the required information, including:
Your name, phone number, email and address
Information about the pests in your home
The services you're interested in
Once you're set up in our system, you can use our website to schedule a date for service and make payments online.
Don't forget to take advantage of our service bundles. Our preventative maintenance plans are the best and most convenient solution to ensuring your home is protected from pests year-round. We offer a variety of services essential to keep your home pest-free. Check out our four different monthly plans tailored to meet your needs and budget.
How Often Should I Do Pest Control?
Many homeowners believe that pest control is a one-time occurrence or simply something you do when there is a problem. But to keep pests out of your home, routine service is required. More specifically, getting pest control service every two to three months is most effective.
Protect Your Home With SafeHaven Pest Control
Whether you have a pest infestation and need a technician immediately, or you're looking for a preventative pest control service, consider SafeHaven Pest Control for a green way of eradicating pests. DIY pest control solutions aren't reliable and can actually cause more harm than good.
Hiring a professional the first time around is the best way to eliminate pests, protect your home, and live comfortably. We offer various pest control services for homeowners in the Dallas area, and are ready to help you get your home back on track. Let us help you by scheduling a service today.